Lindgren has left Manhattan!
By Dennis Fontler (

New York Rangers) On Wednesday 8th March 2023 / 2:15pm

Sorgen var total i Rangers omklädningsrum! Bomben som ingen väntade sig briserade och lagets hjärta har lämnat.
Klockan var 21:58 på deadline day, och två minuter till stängning. Den väntade toppvärvningen hade uteblivit men forwardstruppen fick sin förstärkning i Joonas Donskoi. Rykten florerade om samtal mellan Rangers och Boston rörande Cal Clutterbuck men insiders sköt ner dessa då det inte kändes logiskt efter laget förstärkt med Donskoi. När klockan slår 22 läcker det ut att en trade är registrerad hos central registry mellan Rangers och Boston, men det är inte Clutterbuck som flyttar på sig.
Lagets bästa kompis, mannen med de bästa skämten och kännedomen om de bästa restaurangerna har blivit trejdad tillbaka till laget som draftade honom 2016. När nyheterna spred sig var det ingen som frågade vem laget värvat, alla beklagade sig över att förlora sin kompis. När klubbens pressansvarige kl 22:21 får tag i Ryan efter många försök berättar han att telefonen gått varm, ett femtiotal spelare och anställda i organisationen har redan hört sig via samtal, text och sociala medier för att beklaga och önska lycka till.

Kampen mot Tampa börjar nu!
Efter Tampas GM om och om igen gått ut och förolämpat Rangers forwardsgrupp genom att hänvisa till de som en grupp förlorare som överpresterar har Rangers agerat. Tampas antydan att laget är ett korthus som kommer blåsas omkull vid första vindpust när man möter Hurricanes i första rundan har triggat truppen till fullo. Obekräftade rykten har sipprat ut att lagets kapten Dustin Brown satt bilder av Tampas GM på omklädningsrummets alla bordtennisrack, när han frågas om detta nekar han men understryker att mängden smashar ökat mångfaldigt senaste dagarna. Vidare utvecklar han att lagets mål har ändrats från att vinna cupen till att spöa Tampa Bay Lightning.

Förväntningarna på nyförvärven.
Efter att man länge letat defensiv förstärkning till topp 9 har man funnit denna i Joonas Donskoi. Enligt hur laget tränat senaste dagarna är planen att han ska spela i tredjekedjan med Jeff Skinner och J.T. Compher, den sistnämnda ryktades vara på väg bort efter att Buffalos GM spridit lögner om hans agerande efter tradebeskedet i sin förra klubb. Det har nu framkommit via mer trovärdiga källor än lagets GM att Compher istället hade gjort en glädjedans i omklädningsrummet, gett långfingret till tränaren och sjungit "I'm going to the playoffs and you're not, bitches!" när han småskuttade ut från lokalen för sista gången. Comphers inledning har inte varit bra i Rangers men denna defensiva förstärkning ska enligt Gallant möjliggöra att han får större offensivt utrymme.
Det mindre väntade nyförvärvet var Brian Dumoulin från Boston Bruins. En renodlad slutspelsvärvning enligt GM Fontler, en rutin som kommer komma till stor användning när man går in i slutskedet av säsongen.
Hela Rangers organisation önskar elitbacken Ryan Lindgren lycka till i framtiden och fuck Tampa.
View comments (1)
Henrik Nilsson (
Vegas Golden Knights)

On 8th March / 2:49pm

:

Bra press!
New Comment
---
Auston Matthews till Arizona - Kommer förverkligas.
By Daniel Hedlund (

Arizona Coyotes) On Tuesday 11th October 2022 / 4:30am
Slutsignalen ljuder och på läktaren syns en mycket belåten fader som nyligen sett sin son sätta det avgörande målet som gav segern till Arizona State University Sun Devils. Josh Doan har en lång bit att vandra innan han kan mäta sig med pappa Shane, men i staden Phoenix har man börjat hoppats på att sonen Josh ska kunna bygga upp en ny era med en Doan i laget.
Bredvid den majestätiska legendaren står en man med, låt oss säga sämre fysiska attribut. Det är mannen jag eftersökt under en längre tid för att få oss en uppdatering om hur det ser med laget som fått epitetet "Bettmans gullegrisar". Han möter upp mig och hälsar med ett kraftigt handslag och säger att vi ska gå några kvarter bort och ta oss en kall på Pedal Haus under vårt möte.
Vi sätter oss ner på ett charmigt ställe och in kommer två iskalla Coors Light och Arizonas relativt unga GM tar en stor klunk och säger till mig, låt förhöret börja. Det är alltså Daniel Hedlund som sitter mittemot mig och det är mannen som ska förvandla laget till en riktig contender och som han själv uttrycker det, göra Arizona lite hetare.
Många undrar säkert hur det går med planerna på en ny arena. Har vi några nyheter där?
Jag vill inte gå in allt för detaljerat i detta, men det känns mycket positivt efter dem senaste mötena vi haft och jag är övertygad om att vi kommer ha en ny arena i Tempe klar till säsongen 2025/2026.
Hur tänker du kring lagbygget?
Jag och André (tränare Tourigny) är mycket nöjda över pusselbitarna vi har tagit in och känner att vi har en bra mix med yngre och äldre spelare. Vi har gjort några trades under sommaren som vi känner kommer stärka laget både på kort och lång sikt. Adam Boqvist, Blake Coleman, Filip Chytil, Calen Addison och återvändaren Conor Garland är några namn vi identifierade i tidigt skede och kände att vi verkligen ville förstärka truppen med. Sen har vi gjort några förvärv på FA och även plockat upp några spelare på waivers. Att vi för några dagar sedan lyckades plocka upp Mackenzie Blackwood på waivers kan komma att bli en av säsongens mest lyckade drag. Han har sett fantastisk ut under träningarna och jag är fullkomligt övertygad om att han kommer ta nästa steg.
Några ord om draften? Ni fick en hel hyllningskör av draftguden Tomas Sjöberg (VD för Tugghl) när han skulle ranka årets draft.
Nej men jag kan bara instämma i det han sa. Att kunna spetsa till våran redan hypervassa talangpool med killar som Simon Nemec, Cutter Gauthier, Marco Kasper och Rutger McGroarty gör att man somnar dräglandes. Vi har ju killar som Dylan Guenther, Fabian Lysell, Yaroslav Askarov för att nämna några som står och bankar på dörren till att få entra isen till Mullet Arena.
(Beställer in två till Coors Light)
Om jag säger Auston Matthews till Arizona, vad säger du om det?
En dröm jag skall se till att förverkliga för honom.
Målsättningar för säsongen 2022/2023?
Att vi fortsätter vara bättre än Anaheim Ducks, vilket borde vara en självklarhet. Sen att våra unga spelare fortsätter att ta steg i rätt riktning.
Innan vi avrundar detta så vill jag höra dina finaltips från respektive sida?
Då får jag nog säga att Florida Panthers missar Stanley Cup-finalen till förmån för Buffalo Sabres som vänder ett 0-3 underläge i matcher till 4-3. Från vår sida får jag nog gå på att Edmonton slår ut regerande mästarna St Louis med 4-0 i matcher.
Daniel Hedlund hinner med ännu en Coors Light innan han och jag skiljs åt. Från fönstret ses han vinka in en Uber som han tidigare avslöjade att den skulle ta han till ett närliggande hotell där han och Gary Bettman skulle mötas upp för ett privat möte.
View comments (2)
Henrik Nilsson (
Vegas Golden Knights)

On 11th October / 9:41am

:

Kul press! :)
Mikael Hübinette (

Buffalo Sabres)

On 11th October / 12:59pm

:

Fantastiskt bra text! underbart.
New Comment
---
Snurra lyckohjulen, öppna buffén - här kommer Phil the Thrill!
By Henrik Nilsson (
Vegas Golden Knights) On Friday 16th September 2022 / 3:06pm
Efter det bittra uttåget i första slutspelsrundan mot Flames har Vegas ledning med GM Nilsson i spetsen hämtat in förstärkningar - för att vinna cupen!
Den tvåfaldige cupvinnaren, spelgeniet Philip Joseph Kessel Jr har anlänt för 3 säsonger. Phil kommer bidra med rutin och han förbättrar djupet på forwardssidan – som efter noga analyser var en stor förbättringspotential till säsongens lagbygge. Nu skulle jag lätt kunna skriva en hel encyklopedi om bara Phil men här kommer också andra "nyheter":
Tidigt under off-season hämtade vi in den danske kolossen i kassen, Frederik "Fredzilla" Andersen. Vi offrade en hel del för att få in Andersen och det visade sig i slutändan vara lyckat. Vi vill samtidigt passa på att önska Krebs lycka till i Ducks.
Men åter till målisrotationen. Stadens målvaktsgud Marc-André Fleury var väldigt besviken på sin egen insats i game 7 mot Flames och ville avvakta med sin framtid. När han tog beslutet att fortsätta önskade han en trade. Avs högg på betet då de saknade en förstamålis och i utbyte kom Devon Toews. Vi önskar MAF stort lycka till - vi ses i CF-finalen!
Devon är en superback som kommer få en mycket viktig roll hos oss. "Petro" drog ett tungt lass förra säsongen och bakom vår toppduo finns McNabb, Whitecloud, Holl och Middleton som alla är stabila bakåt. Middleton kom från en deal med Sharks. Pacioretty gick i motsatt riktning och vi möjliggjorde främst capspace till FA.
Förutom Kessel lyckades vi också få in en annan skicklig veteran. Paul Stastny som jagar en cuptitel välkomnas på ett 3-årskontrakt från FA. "Paul Walnuts" är all-round och kan användas i alla spelformer.
Framöver är största prion att få till en förlängning med Nic Hague. Förhandlingar pågår men vi är redo att göra fler deals om det känns rätt.
Kommer detta att räcka för att få lyfta bucklan framåt sommaren 2023? Det vet jag inte men vi kommer utmana! Campen är i full gång och kedjorna börjar utformas.
Nu har vi snurrat igång nyhetssäsongen och längtan är stor till matcherna igång

Drop that puck! Mot Cupen! Go Vegas Baby Yeah!
// GM Nilsson
New Comment
---
Halva säsongen spelad.. Snabb genomgång med GM Nilsson
By Henrik Nilsson (
Vegas Golden Knights) On Friday 14th January 2022 / 5:23pm
Full fart framåt, halvtaskigt bakåt, kan sammanfatta Golden Knights så här långt in på rookiesäsongen av THL.
Just nu ser laget från Las Vegas ut att göra upp med Flames och Oilers om att vinna Pacific Division - men mycket hockey återstår.

- Oftast skapar vi flest chanser men vi behöver bli mycket mer direkta i uppspelsfasen, vi tappar mycket puck, som leder till många slarviga baklängesmål.
Det är också något vi jobbar på hela tiden, hälsar GM Henke Nilsson från Stripen.
Du gjorde en större trade med Leafs där ni fick John Tavares och Justin Holl och skickade William Karlsson och Shea Theodore i motsatt riktning. Varför gjorde du detta drag?
- Vi har länge jagat en förstecenter för att spetsa till laget ytterligare. William och Shea är två ruskigt skickliga spelare men vi siktar på att lyfta bucklan redan i år och då kändes det helt rätt att gå efter John. Vi fick också in Justin som är en stabil pjäs som har gått in direkt och stärkt vårt boxplay. Vi tappar en offensiv back men samtidigt så stärker vi spelet utan puck och blir jobbigare att möta i vår försvarszon.
Fansen har redan börjat drömma om cupen. "Line PTS" med Pacioretty ,Tavares och Stone, hur ser du på deras spel än så länge?
- Det tråkiga svaret, vi förlorar som ett lag och vinner som ett lag. De har spelat ok men jag förväntar mig ännu mer i ett slutspel, att de ska visa vägen, vara loket.
Samtidigt behöver du att alla fyra kedjor levererar iett slutspel om du ska gå hela vägen.
Vad är du mest nöjd med hittils och vad kan bli bättre?
- Allt kan bli bättre men spelet i offensiv zon ger oss möjlighet mot alla lag i den här ligan. Nu är det snart dags att möta Bruins, avslutar GM Nilsson. Nu j*vlar ska vi krossa dom!
Återstår att se hur om Golden Knights drar in en jackpot eller står med fickorna tomma men underhållningen går inte att klaga på.
Jag är jäkligt laddad och vilket mottagande, det var annat än i Leafs, hälsar Tavares i bakgrunden.
New Comment
---
Knights i toppform - nu inleds en tuffare vecka!
By Henrik Nilsson (
Vegas Golden Knights) On Tuesday 7th December 2021 / 4:50pm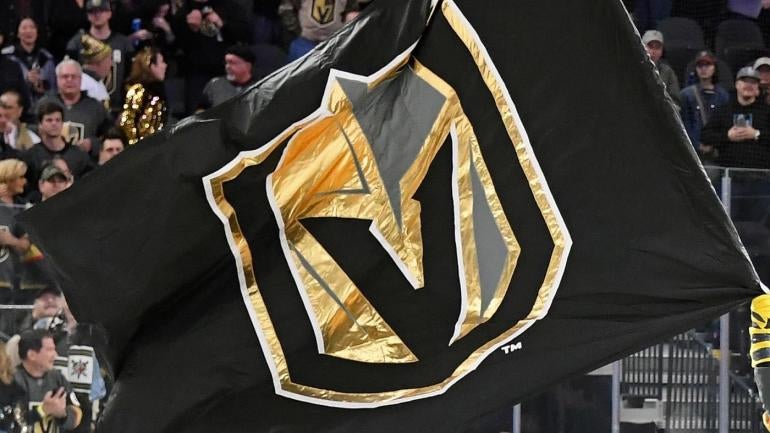 8 segrar på de 10 senaste matcherna! Många bottenlag har pulvriserats. Nu gäller det att fortsätta men vi tvingas rotera i truppen för att orka med den tuffaste veckan för säsongen.
Redan ikväll stöter vi på småluriga Jets, två dagar senare topplaget Canucks för att slutligen avsluta veckan med divisionens oväntade topplag, Flames.
- Ikväll gör vi en del ändringar. Chandler Stephenson avslutar sin fem matchers långa avstängning, (råkade säga att Sabres sög get***** i TSN intervju). - Han är tillgänglig igen mot Canucks.
Det får bära eller brista i kvällens match, moralen är på topp och de gyllene riddarna har fått marschorder efter förmiddagens isvärmning. Vi släpper fram lite nya spelare som gjort det bra i Henderson.
- Jets har större potential i sin grupp men vi kommer kriga.
Det var alles.
/GM Henke
New Comment
---
Inför säsongen med GM Nilsson
By Henrik Nilsson (
Vegas Golden Knights) On Wednesday 29th September 2021 / 11:50am
Säsongen närmar sig. VGK är taggade och Nolan Patrick, C/RW, 23 år, är redo att få karriären att lyfta. Nolan kritade på ett 2-års kontrakt tidigare i september.
- Jag känner att i Vegas får jag perfekta förutsättningar att lyckas, mycket bra medspelare och en organisation som på kort tid blivit att räkn